A Golden Life PCH, LLC
Where Every Life is Golden!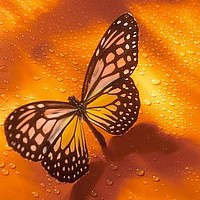 A Golden Life PCH, LLC is a multi service agency, providing Specialized Medical Supplies, Supported Employment, Community Access Individual and Community Residential Alternative Services to Individuals with Developmental Disabilities in Georgia. Our agency offers services and supports that help individuals with developmental disabilities to learn or enhance life skills, work/training opportunities and involvement in their own communities and throughout Georgia. We have experience working closely with other community agencies through collaborative strategic relationships.
Our Services and Supports Always ensure:
The respect of Individual choice and desires

Involvement in community activities and outings

Caring and qualified direct support professional

ISP Goal tracking and monitoring

Continuous Quality Improvement to ensure safety compliance
Our Employees:
Director

Developmental Disability Professional (DDP)

Direct Support Professionals

Nurse
Our Services:
*C.R.A. (Community Residential Alternative) program includes group homes and host homes that are comfortable, safe environments for individuals with developmental or cognitive disabilites who are in need of a Community Residential Alternative (CRA) and residential care services.
Host homes and group homes offer a "home away from home" to those leaving their primary residence for the first time, discharged from a State hospital, and for those who need additional supports in a caring place residential setting to grow and learn. Our residential supports provide:
Room and board in a comfortable environment

3 nutritious meals and snacks per day

Protective care and watchful oversight to ensure safety of our consumers

The strict enforcement of Resident's Rights

Assistance with daily living activities

Ensure medication compliance

ISP and Treatment plan adherence

Residential training and supervision

Community intergration and involvement
*C.A.I. (Community Access Individual) services are designed to assist the participant in acquiring, retaining, or improving self-help, socialization, and adaptive skills required for active community participation and independent functioning outside the participant's home or family home. These services are interventions in the areas of social, emotional, physical, and intellectual development and may include training in the areas of daily living skills (including leisure/recreation skills); communication training; mobility training; programming to reduce inappropriate and/or maladaptive behaviors; and training in the use of common community resources.
The emphasis of training will be on assisting the individual in increasing self help, socialization skills, skills or daily living and adaptive skills required for active community participation and independent functioning outside the participant's home or family home. These activities include accompanying individuals to the grocery store, or eating establishments; teaching an individual how to participate in appropriate social and recreational activities; and assessing other activities of community living.
The services typically occur during the day but may also take place in the evenings and weekends. Community Access services are individually planned to meet the participant's needs and preferences for active community participation. These services are provided in either community-based or facility-based settings but not in the participant's home or family home or any other residential setting.
The intended outcome of these services is to improve the participant's access to the community through increased skills and/or less paid supports.
*S.E.I.(Supported Employment Individual) services are conducted in a variety of settings, particularly work sites where persons without disabilities are employed. Individuals who receive Supported Employment services must require long-term, direct or indirect job related support in job supervision, adapting equipment, adapting behaviors, transportation assistance, peer support, and/or personal care assistance during the work day.Supported Employment services consist of activities needed to obtain and sustain paid work by individuals, including:
Job location

Job development

Supervision

Training services and supports that assist individuals in achieving self-employment through the operation of a business, including helping the individual identify potential business opportunities, assisting in the development of a business plan, identifying the supports that are necessary for the individual to operate a business, and ongoing assistance, counseling and guidance once the business has been launched.
*SMS (Specialized Medical Supplies) Specialized Medical Supplies (SMS) Services include various supplies that enable individuals to interact more independently with their environment and contribute to an enhanced quality of life, as well as a reduced dependence on physical support from others. SMS includes items such as food supplements, special clothing, diapers, bed wetting protective chucks, and other supplies that are specified in the approved Individual Service Plan and are not available under the other Medicaid non-waiver programs. Ancillary supplies necessary for the proper functioning of approved devices are also included in this service.
Who is eligible?
Individuals 19 years old or older with developmental, intellectual or cognitive disabilities
Individuals who are ambulatory ( able to walk) or able to use assistive devices independently
Individuals who do not require restraints due to behavioral control issues
Those individuals who select our agency and together we believe its a good 'fit'